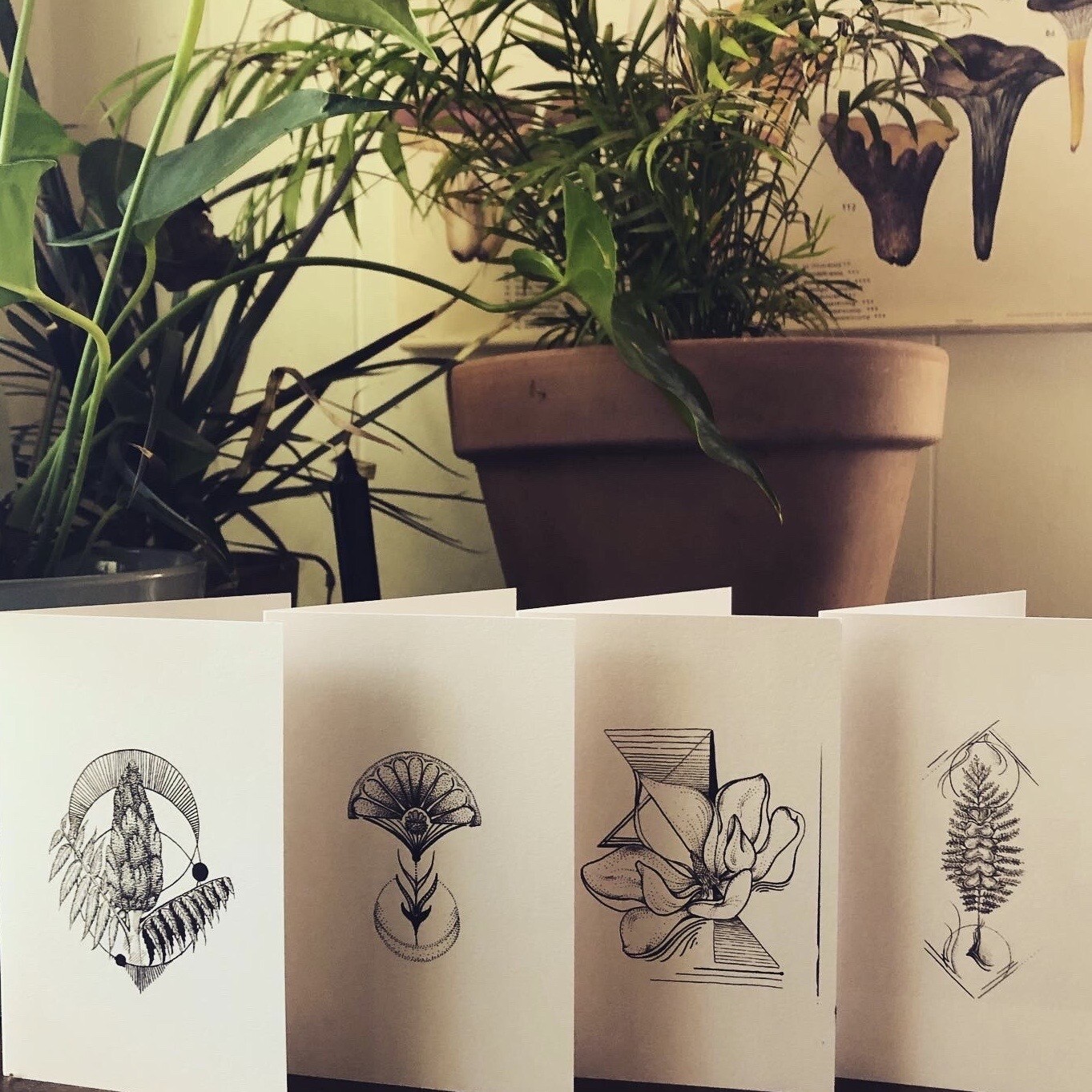 Greeting Cards (blank)
SKU 00013
Product Details
My designs are now on greeting cards!
One order includes 1 of each of the designs listed (4 cards total). The insides are blank. I am happy to accommodate custom orders as well. If you want 4 of one design, or 2 of 2 designs, just send me an E-mail and I would be happy to put that order in for you. Bulk discounts are also available with 10+ cards. Again, please E-mail me for that customization.
They measure 4x6" and are printed on white heavyweight cardstock. If you're not the type to send cards, these also look really cute in little frames and arranged on your wall as mini prints. I don't usually make prints of my ink drawings, so this is your chance to have some mini Rosa Beryl prints!

These cards are being shipped directly from the printer. Please allow 2 weeks to receive your package. Expedited orders can be accommodated for a fee. Please reach out to me if you have time constraints.
Save this product for later